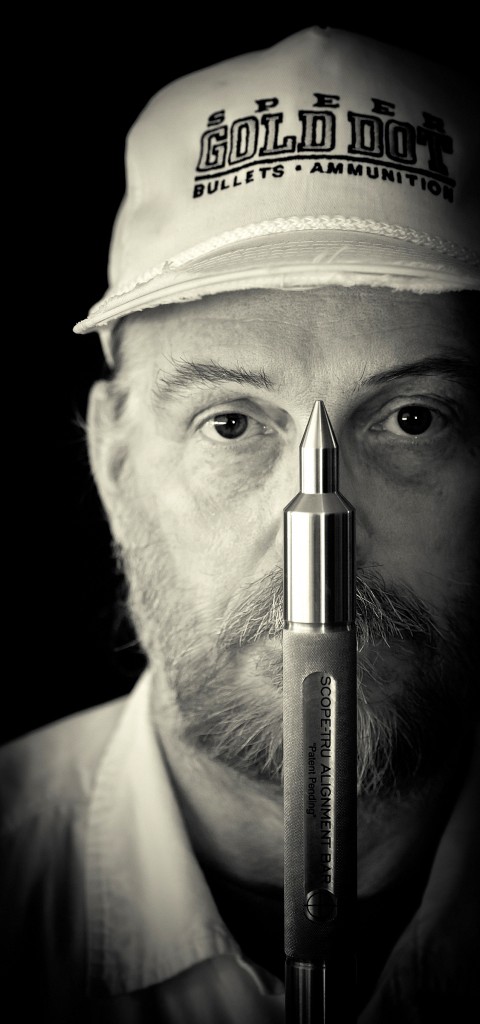 Innovator Portrait
**********
I once saw it written that, "to be average is the worst of the best, and the best of the worst."
Parabola has one primary goal — to strive for perfection — perfection in every aspect, and every respect…
**********
PARABOLA LLC
PARABOLA is a family owned Montana business.  The products that we offer for sale are the SCOPE-TRU Alignment Bar, US Patent # 8745914; and the RETICLE-TRU Alignment Device, US Patent # 8800154.  These tools are designed primarily to be used by the professional gunsmith, technicians working at retail or wholesale sporting goods stores, and the serious at-home guncrank.  Each tool will greatly facilitate the telescopic sight mounting process, no matter what your skill level may be.  Every part of the SCOPE-TRU product and package is "Made In Montana".  There are numerous different business enterprises that play a specific role in the making, packaging, and marketing of the SCOPE-TRU.  Each particular business involved is based in Bozeman, Montana.  In addition, the Acetal model RETICLE-TRU Alignment Device is CNC machined from a solid block of Acetal by Midwest Welding & Machine in Bozeman, Montana.  The Aluminum model RETICLE-TRU Alignment Device is CNC machined from a solid block of Aluminum by Advanced Innovation in Belgrade, Montana.  The plastic clamshell, the shipping box, and the rubberbands for the Reticle-Tru Alignment Device originate from companies outside the state of Montana.
It is our sincere desire to provide the very best products for you, our customer.  From the initial design, to the production, inspection, sales, packaging, and delivery–you can be certain that you get Parabola quality when you purchase our products–products of the finest workmanship.
When you order either a SCOPE-TRU or RETICLE-TRU directly from Parabola, each tool will be inspected, approved, packaged, and shipped by Jerry–the innovator of the tools, and the owner of the business.
At Parabola, we aim for accuracy.  We aim for perfection.  And, we aim to please.
Business Enterprises Involved With Both The  SCOPE-TRU  &  RETICLE-TRU  Tools 
Midwest Welding and Machine – complete machining of the Scope-Tru Alignment Bar and the Acetal model Reticle-Tru Alignment Device
Advanced Innovation – complete machining of the Aluminum model Reticle-Tru Alignment Device
Personalize It – custom rubber stamps designed for applying all product lettering to the ends of the shipping boxes
Montana Container Corporation – design and construction of the Scope-Tru shipping box
Concept Design Studios – printing of the Scope-Tru shipping labels
Prairie Home Furniture – artistically construct the oak display base and the fir shipping blocks for the Scope-Tru
Daryl and Steve Kroon – construct additional alternative fir shipping blocks for the Scope-Tru
Allegra Bozeman – clamshell inserts for the Reticle-Tru, procedural product instructions for the Scope-Tru, and all business cards
Jeffrey H. Vick, Colter Lease, and Jerry Schmidt – design and construction of the Parabola website
Robyn Schmidt Photography, and Jerry Schmidt – all patent and product photographs
Media Works – graphic and website design
Parabola – design, create, and market the Scope-Tru Alignment Bar, and the Reticle-Tru Alignment Device
Litman Law – legal drafting of each patent application, and patent prosecution
Uline – shipping box and rubberbands for the Reticle-Tru 
National Plastics, Inc. – plastic clamshell package for the Reticle-Tru
**********
Please Click On The Link Below To View Information Listed On The MADE IN MONTANA Website
MADE IN MONTANA — PARABOLA LLC PRODUCTS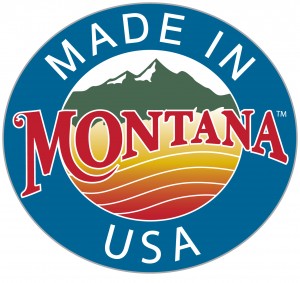 Content Copyright  (c)    2012-2023    Parabola-llc.com    All Rights Reserved